SKETCHING SCHOOL


watercolour and drawing class_
︎︎︎McGill University

Summer 2019 / Saint-John, CAN
---
instructors: R. L. Castro, G. Munoz & J.F. Gonzalez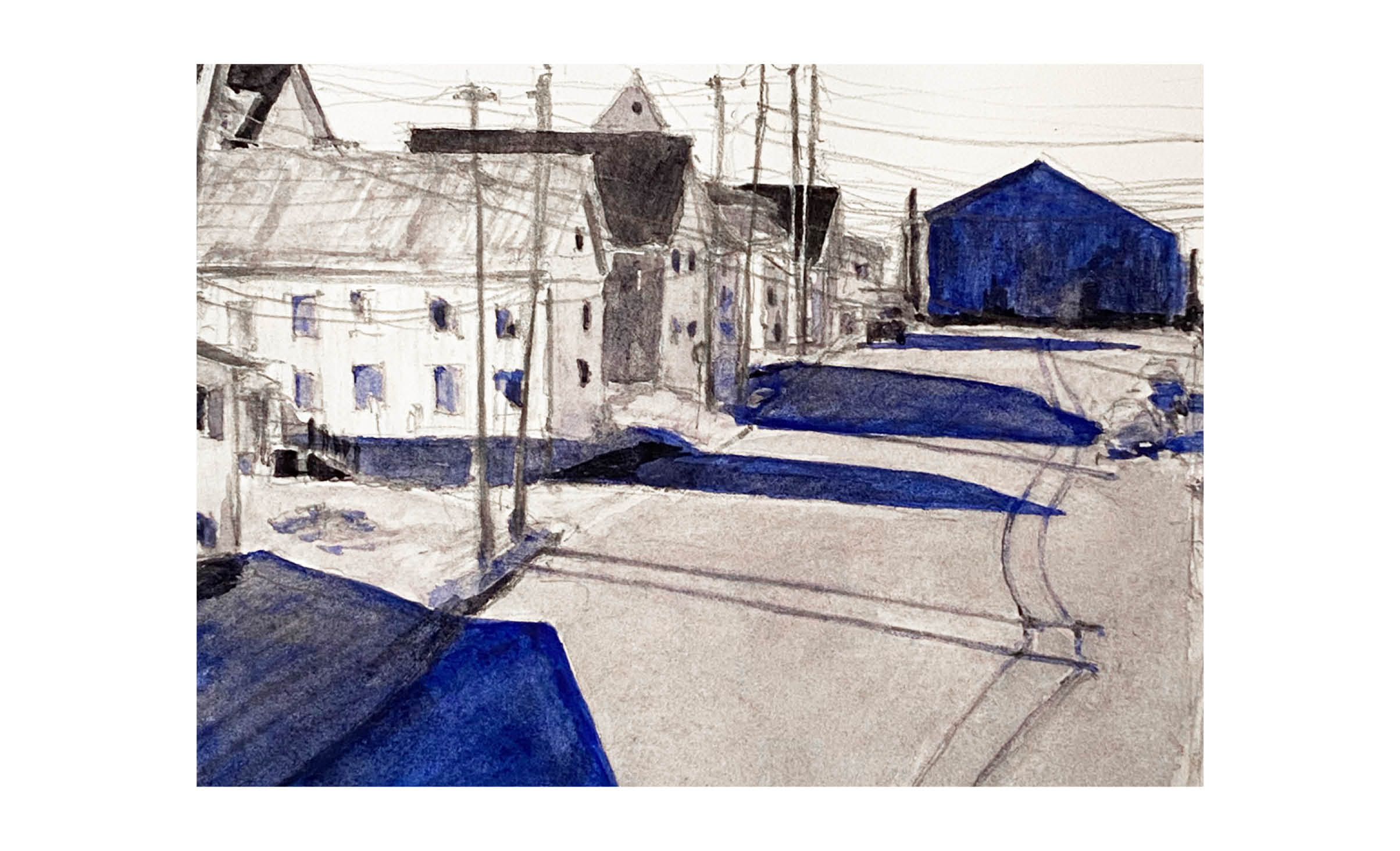 Coastal Immersion.
Seven days of supervised field sketching in Saint-John, New-Brunswick.
"The week-long retreat investigates the process that frames the observer's encounter with the environment and aims to help him have a better understanding of the world." R. L. Castro.
Here are some watercolours chosen from my 15-piece portfolio.
St-Martin
and
Lancaster Street Blue
(hp, 9"x12") are the first 2 displayed — the first one winning the Wilfred Onions Memorial Prize.